I'm very excited to be guesting at such a FAB shoppe. What a great month it will be! I've launched today and have my 1st collection in the shoppe. It was inspired by my travels to Hawaii...such a magical place! This is a huge kit with 3 addons and a freebie just for you!
Here is a peek at the collection: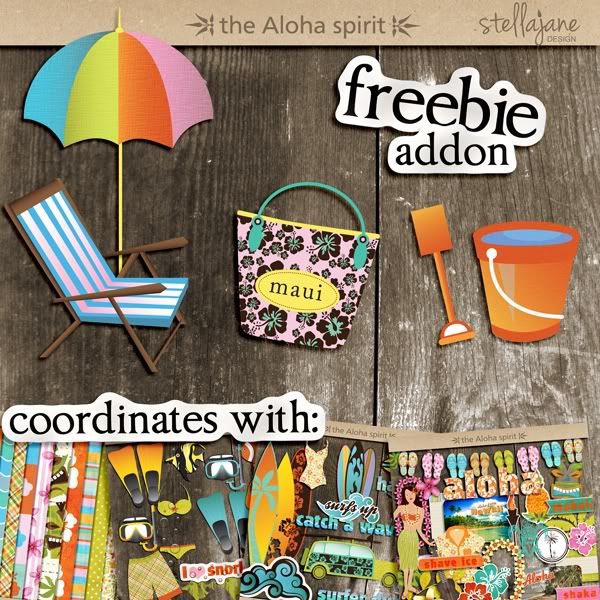 Thanks for stopping by and keep watching for another release coming soon!!